Surroundings
When looking for a place to live in The Hague region, there are many great options. You can choose to live in The Hague or one of the surrounding cities such as Delft and Rijswijk. And within these cities, there are several neighbourhoods that could be your new home.
The Hague
Of course, The Hague is much more than just the beach and the bubbling city centre. There are many neighbourhoods to explore, each with their own charm. All it takes is a little insight knowledge to find your way and see what is happening. Discover some of the most popular neighbourhoods and see what suits your wishes.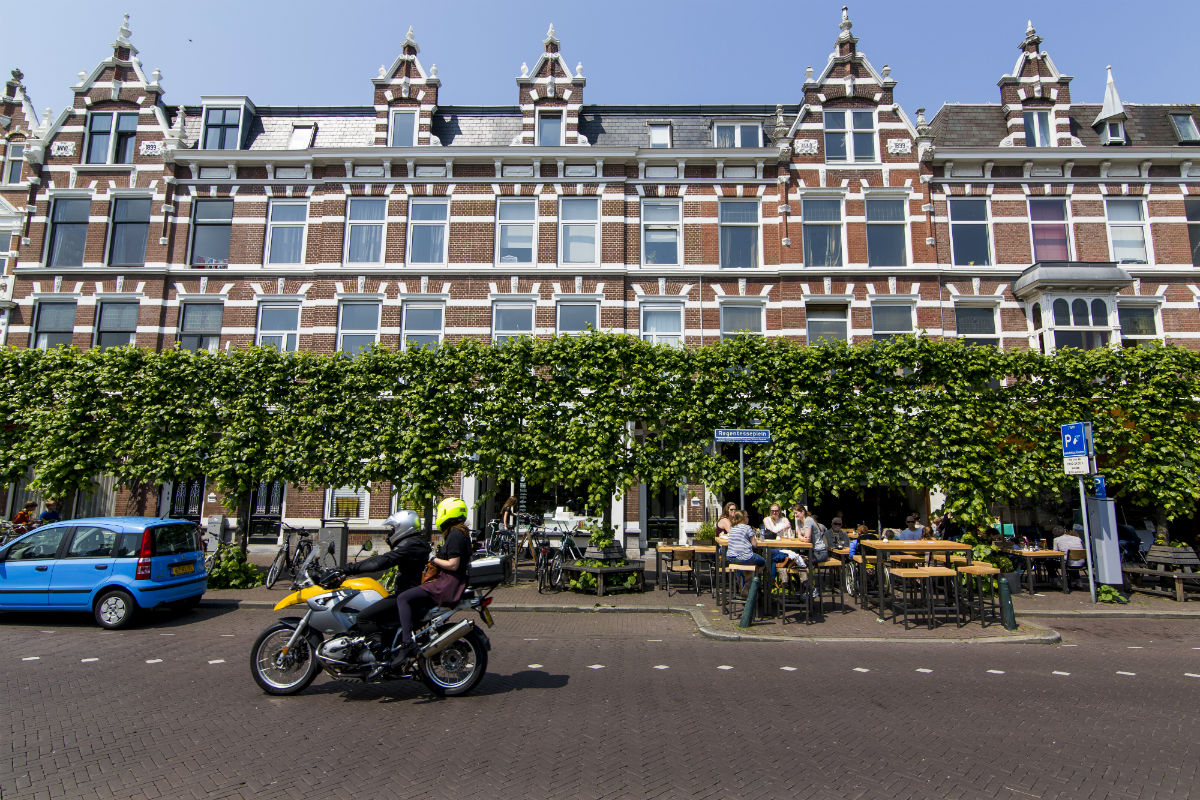 Regentessekwartier
If you are looking for the perks of Bezuidenhout, but in a lower price range, Regentessekwartier will have what you are looking for. The lively main streets, proximity to the city centre and quietness are topped off with a lot of wide green areas and playgrounds. An ideal situation for young professionals and families who want to enjoy the convenience of public transportation and easy access to shops. It is a little quieter, as there are not too many bars and restaurants, but those are all within reach of a few minutes. You will find the charming classical Dutch houses that are a major selling point for everybody, but the population is as diverse as they come.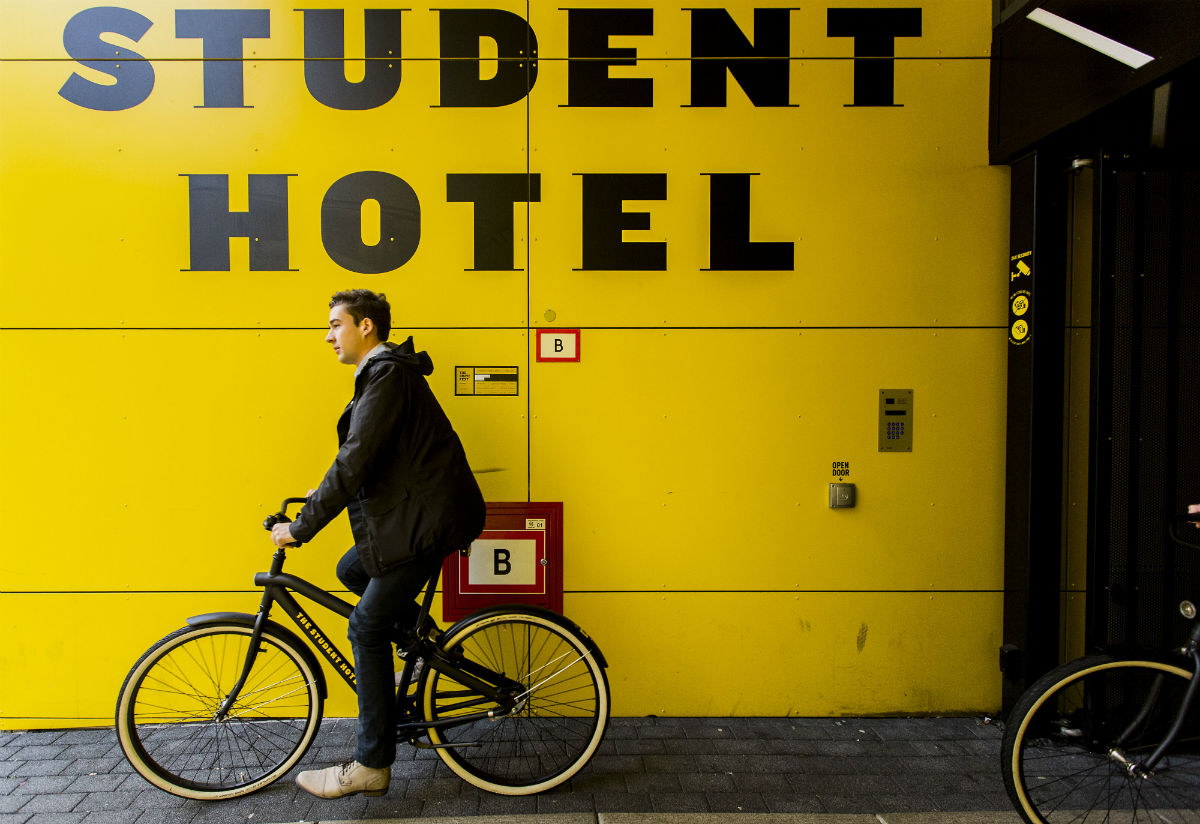 Laakhaven-Oost
Right next to the second railway centre of the city, Laakhaven-Oost is a popular neighbourhood for students and young professionals with a morning commute. This is a prime location if you are focused on the academic centre of the city and all the conveniences that come with it. That means service places, tram and bus connections, takeaways and several grocery stores. The area is young and alive, which is reflected in the people and the facilities - and with an affordable price to match.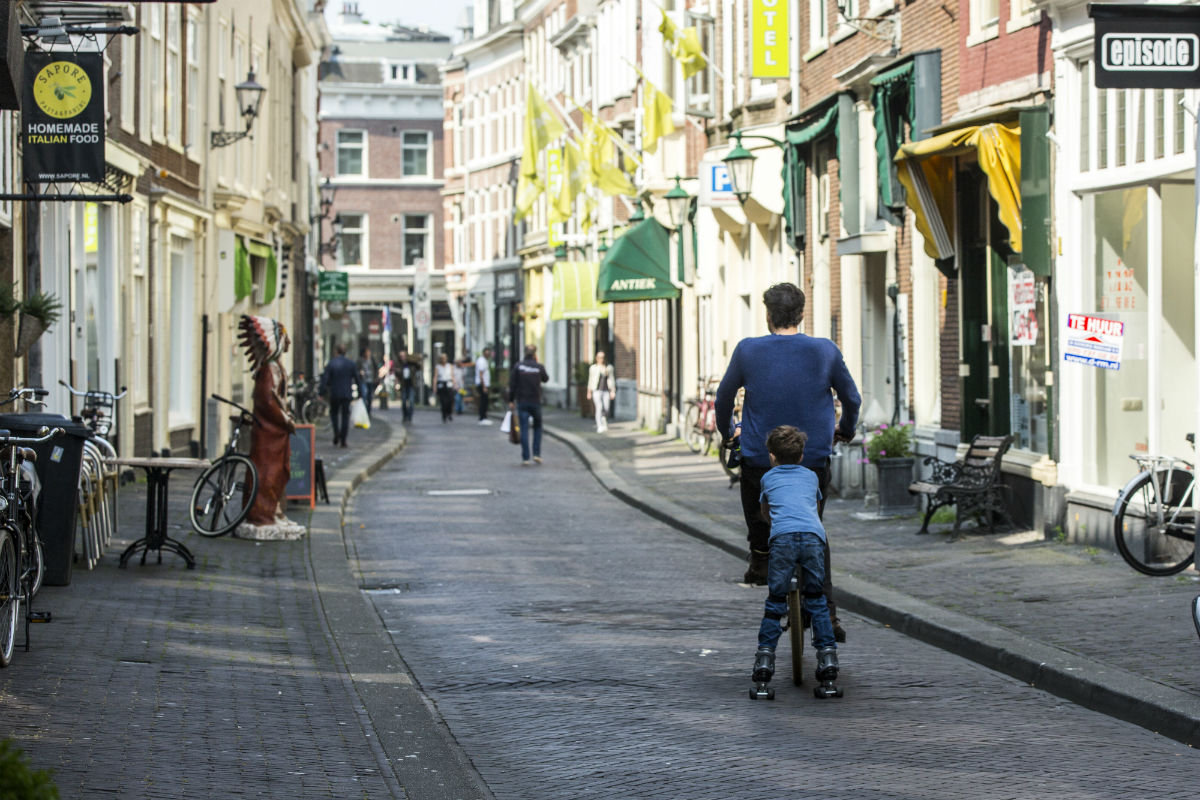 Hofkwartier
Behind Noordeinde Palace, all the way from the Palace Gardens to Hoogstraat/Noordeinde and the Great Church, you will find the Court District that is known as Hofkwartier. If you need some shopping, this is the place to find great deals, luxurious brands and breath-taking architecture. The grand allure of Noordeinde and Hoogstraat is known for their exclusive stores featuring the latest trends in fashion and design. Continue into the smaller streets and discover artisan businesses, hidden historical treasures and charming little restaurants and cafés where you get a taste from delicacies all over the world.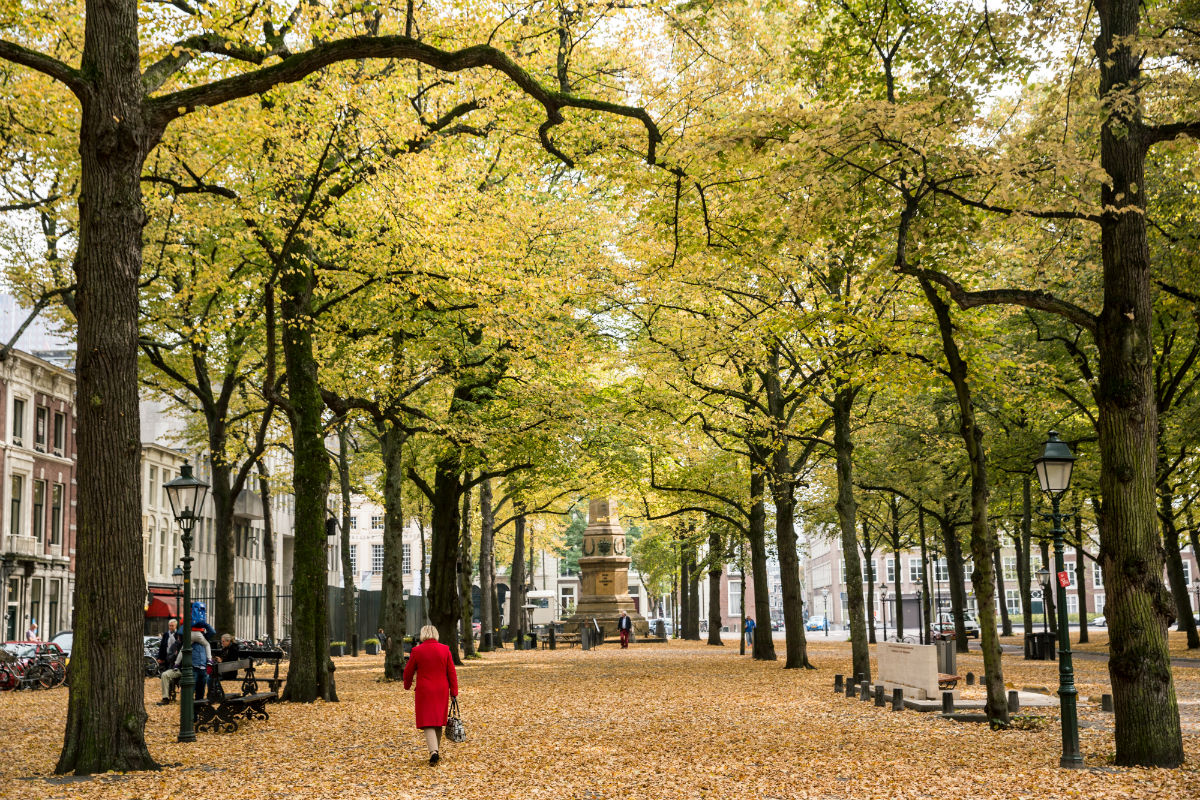 Buurtschap 2005
Theatre, entertainment and the enjoyment of tasty food and drinks are the symbols of this neighbourhood. Here you will also find plenty of interesting shops to browse and find the best presents, house decorations or unique charms for yourself. Whether you are looking for a great theatre show or enjoy some cabaret, the cosy atmosphere will draw you in and make it difficult to let go.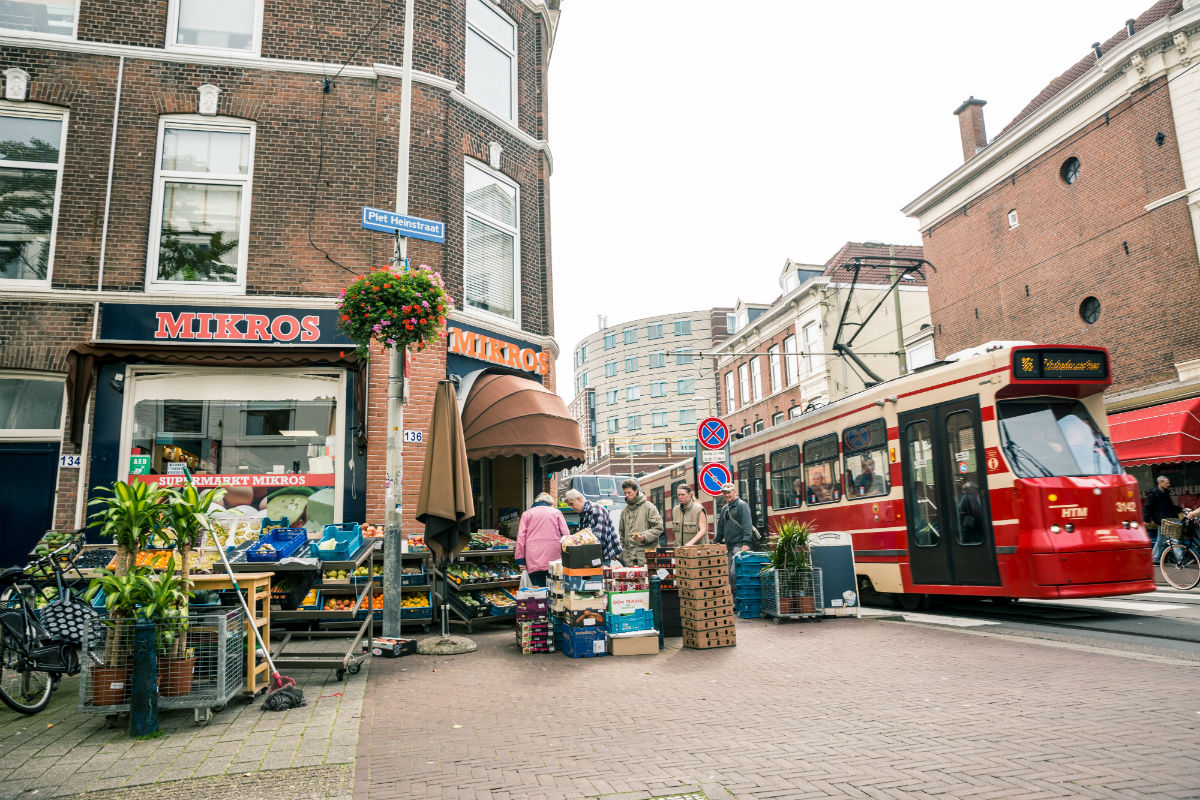 Zeeheldenkwartier
The 'Venetian' part of The Hague, best described as a small maze, is located around Prins Hendrikplein and holds a charm like no other place in the city. In addition to grand buildings, there are also beautiful 19th century alms houses with beautiful gardens. The Zeeheldenmarkt is a weekly favourite amongst locals, with organic vegetables and a focus on healthy food on the go. If you prefer to sit down and have a bite to eat, you will have no trouble finding a restaurant that suits your mood.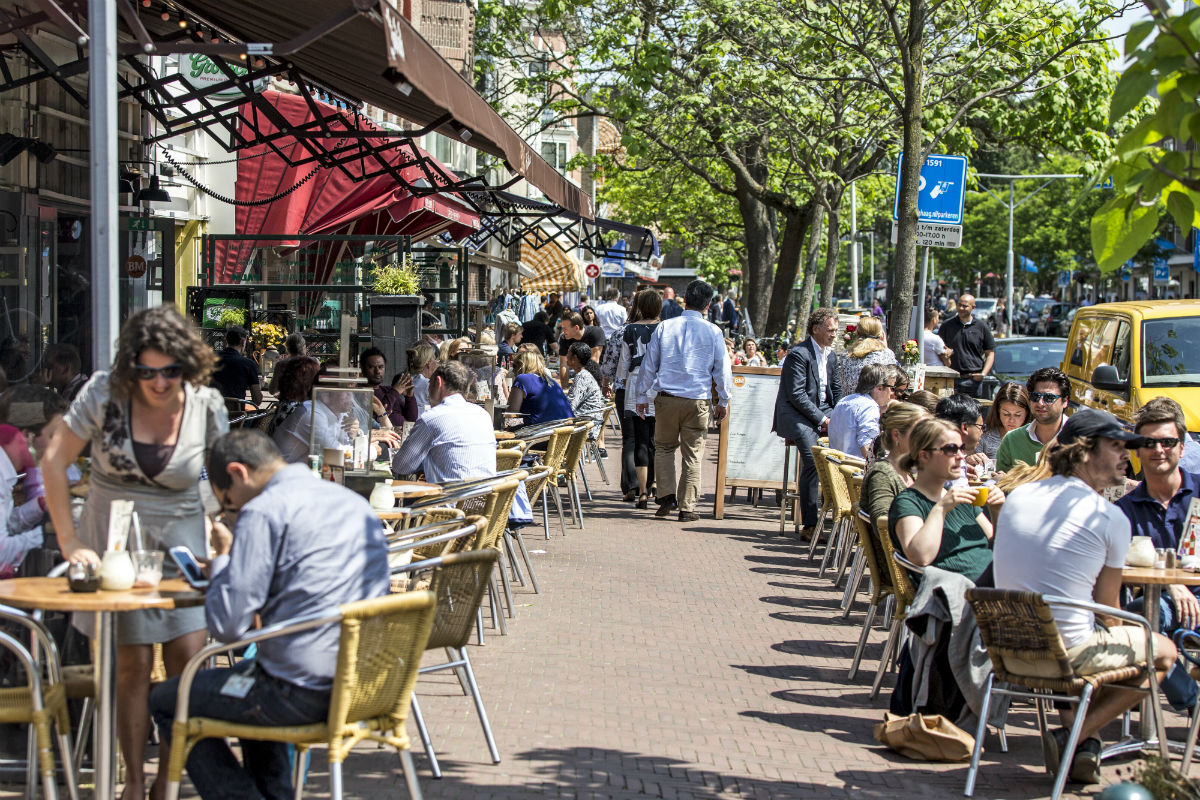 Bezuidenhout
If you want convenience, the best of The Hague and an easy commute – Bezuidenhout might very well be your kind of neighbourhood. The quiet, diverse district is anything but boring and offers a great housing selection for young professionals, internationals or people who want to start a family. Here, you do not just get a place to live: you will find a new home where you can get the most out of life.  Aligning neighbourhoods such as Mariahoeve and Benoordenhout are part of the Haagse Hout district and have a similar setting if you want a neighbourhood with many perks and some quiet, too.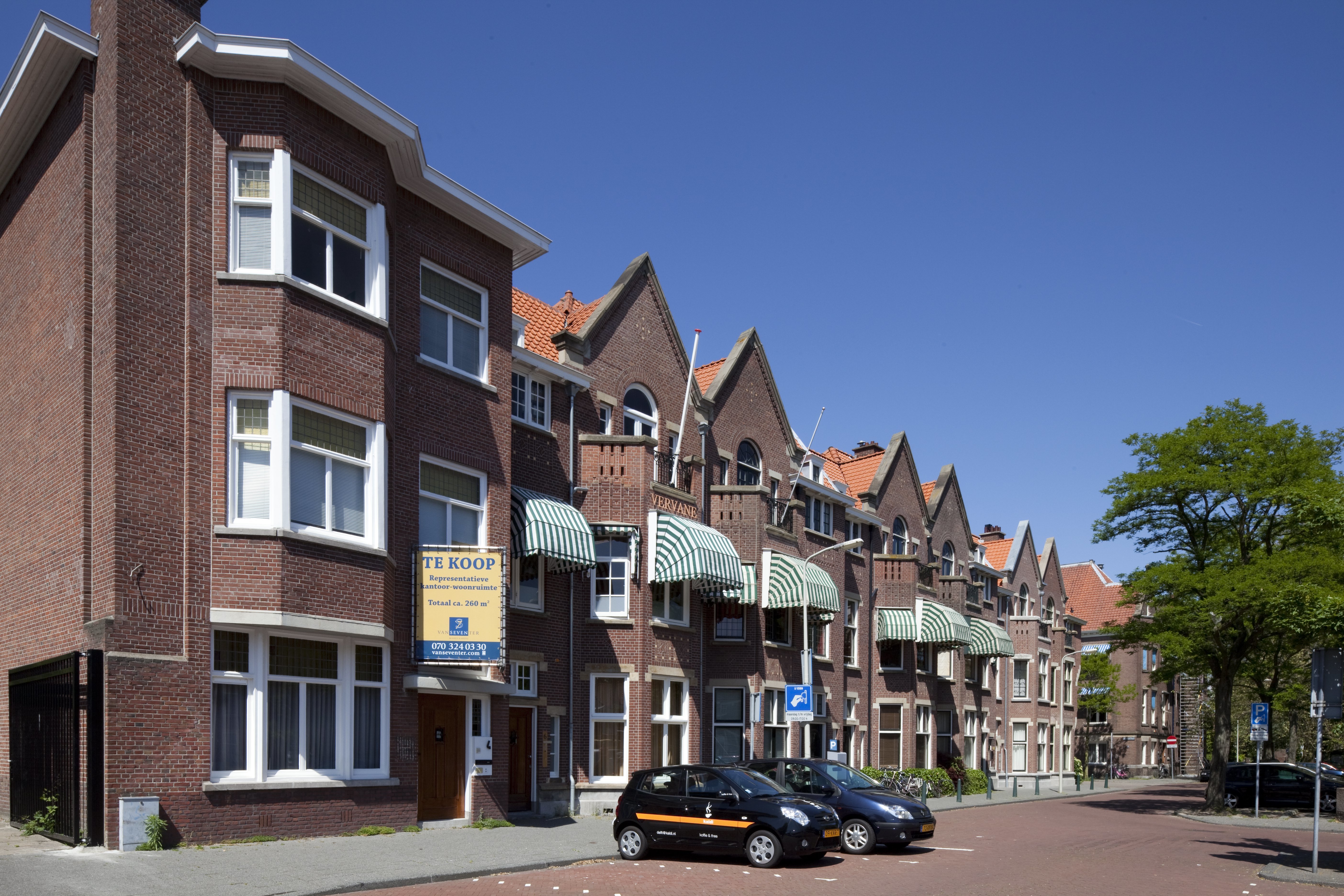 Benoordenhout
As one of the greenest areas of the city Benoordenhout has many parks and nature. The beach is also just a short bike ride away. The houses, mainly build in the 1930s are spacious and comfortable, with plenty of parking space. While this part of the city is popular amongst expats, mainly due to international organisations and companies like the International Criminal Court (ICC) and Royal Dutch Shell. Benoordenhout is also a good option for young families with children, as the area is close to the British primary school.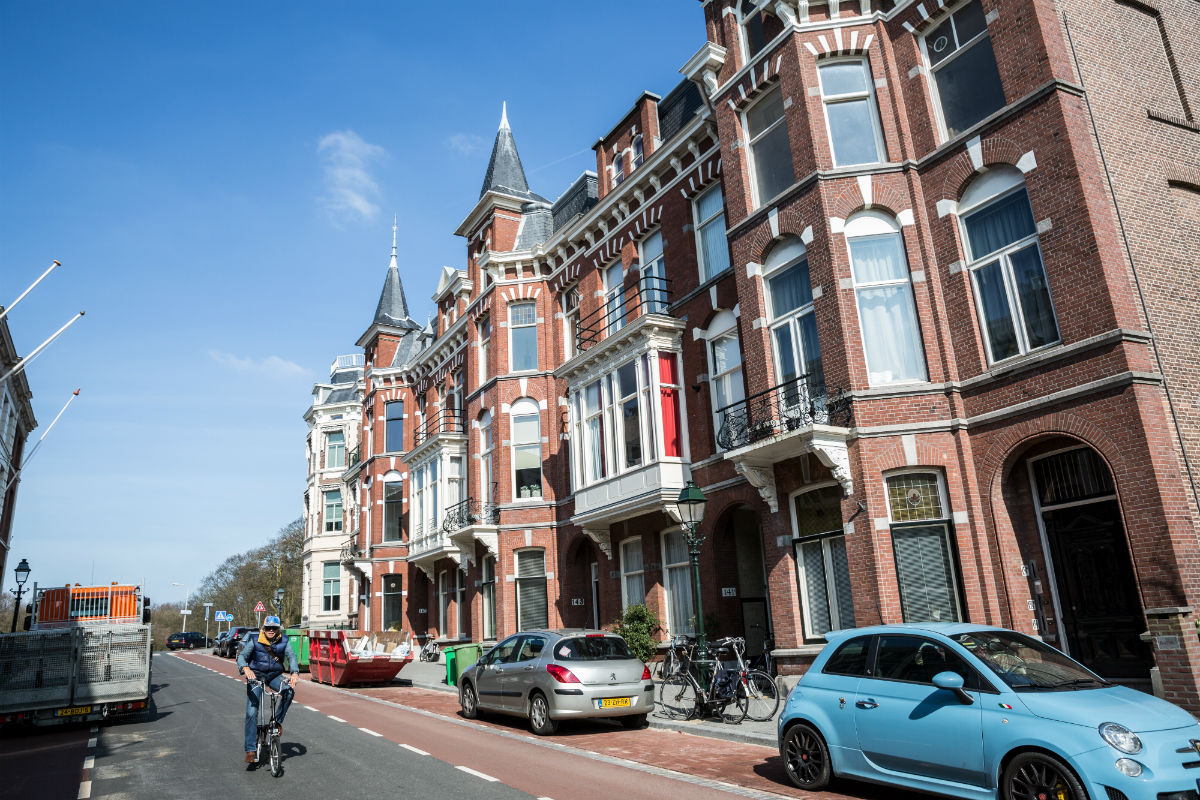 Archipelbuurt
Archipelbuurt is a beautiful district in 19th century style. Romantic courtyards and old buildings will lead you through 19th century buildings and parks that still radiates an atmosphere of bygone days. The world-famous Peace Palace is also situated in Archipelbuurt. Many old East Indies goers settled in this neighbourhood, giving The Hague the unofficial title of Indies capital of the world. That is something you will also taste in the many Indonesian restaurants in this district.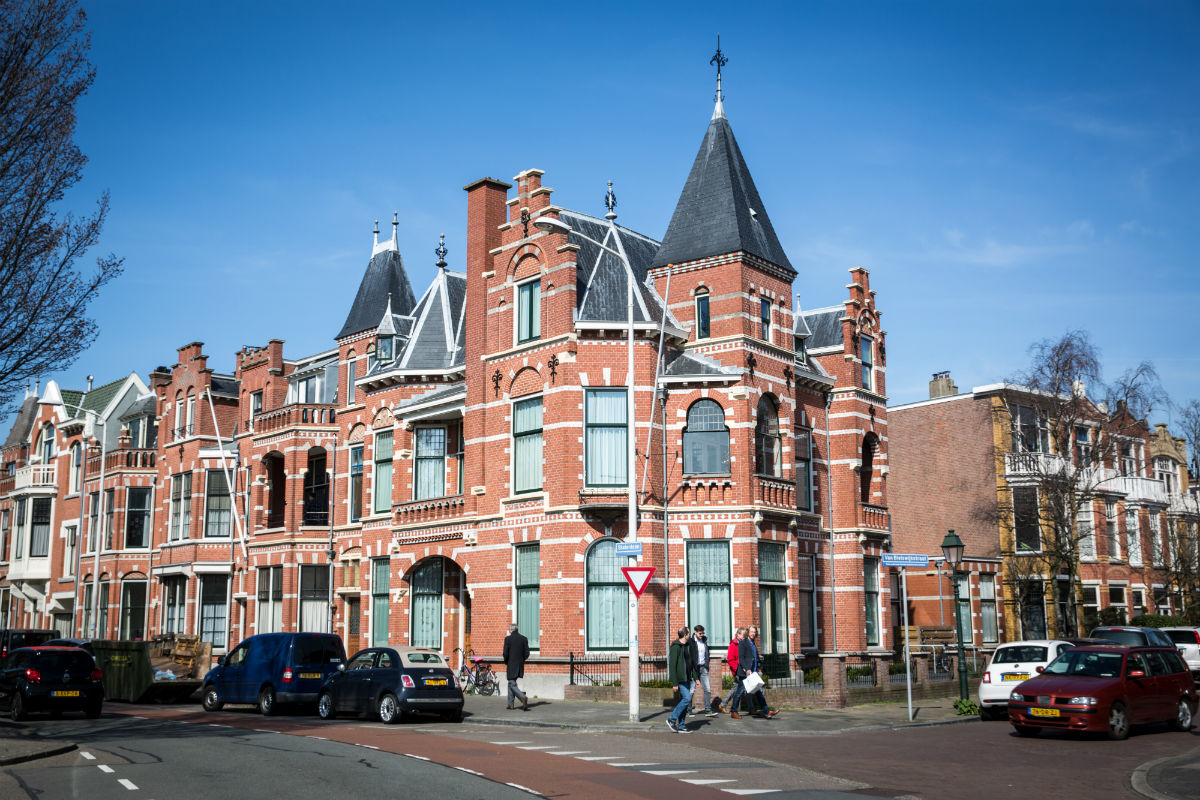 Statenkwartier
The history of this magnificent 19th century district that boasts a wealth of unique architecture and beautiful streets, squares and lanes dates to around 1895. Architect Berlage made his mark here on the Municipal Museum and monumental villas. Here you will find beautiful shopping streets, filled with the latest fashion and luxury goods. For diplomats and internationals, with or without a large family, this is an excellent place to be right in the centre of the action.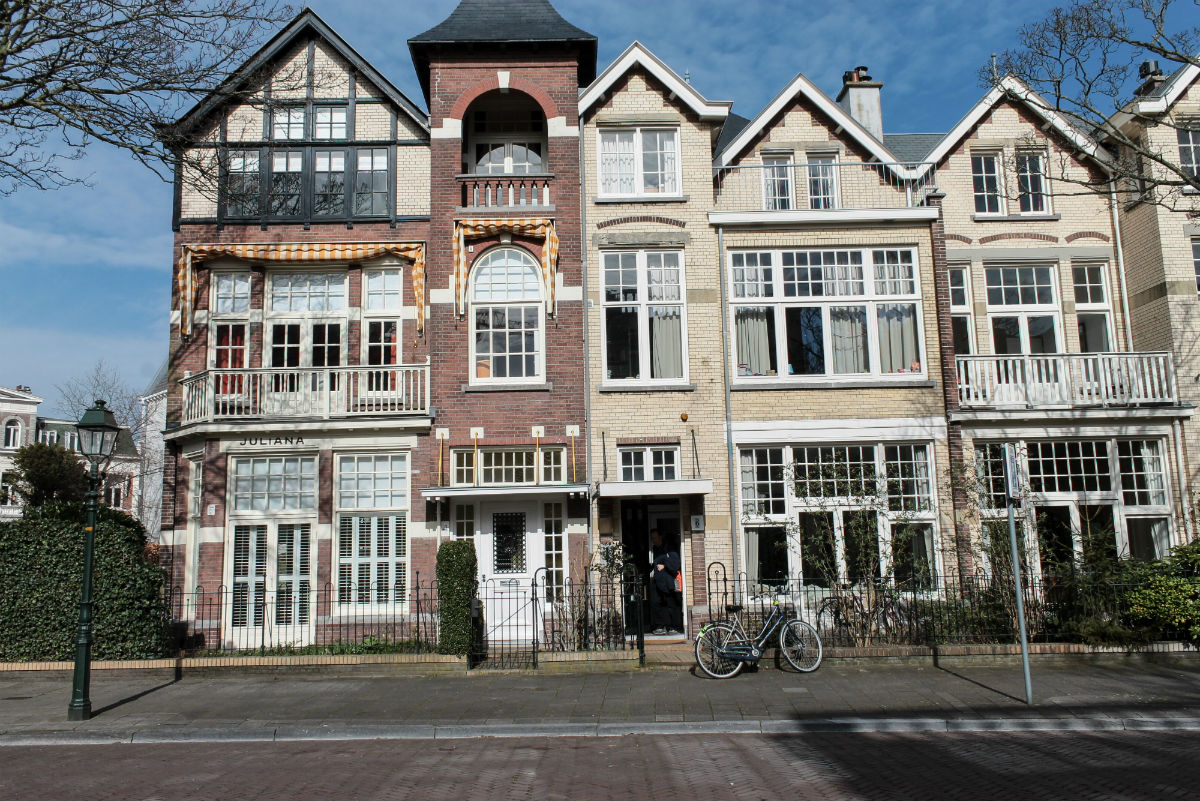 Belgisch Park
If you are looking for class and a quiet environment, Belgisch Park is the place to go. With houses ranging from neo-styles to Jugendstil, dating from the end of the 19th century to the beginning of the 20th century, the architecture will take your breath away. When you are finished with exploring the quiet beauty of the neighbourhood, stroll over to the Gentsestraat, Stevinstraat and Harstenhoekplein to get your shopping in order.
Delft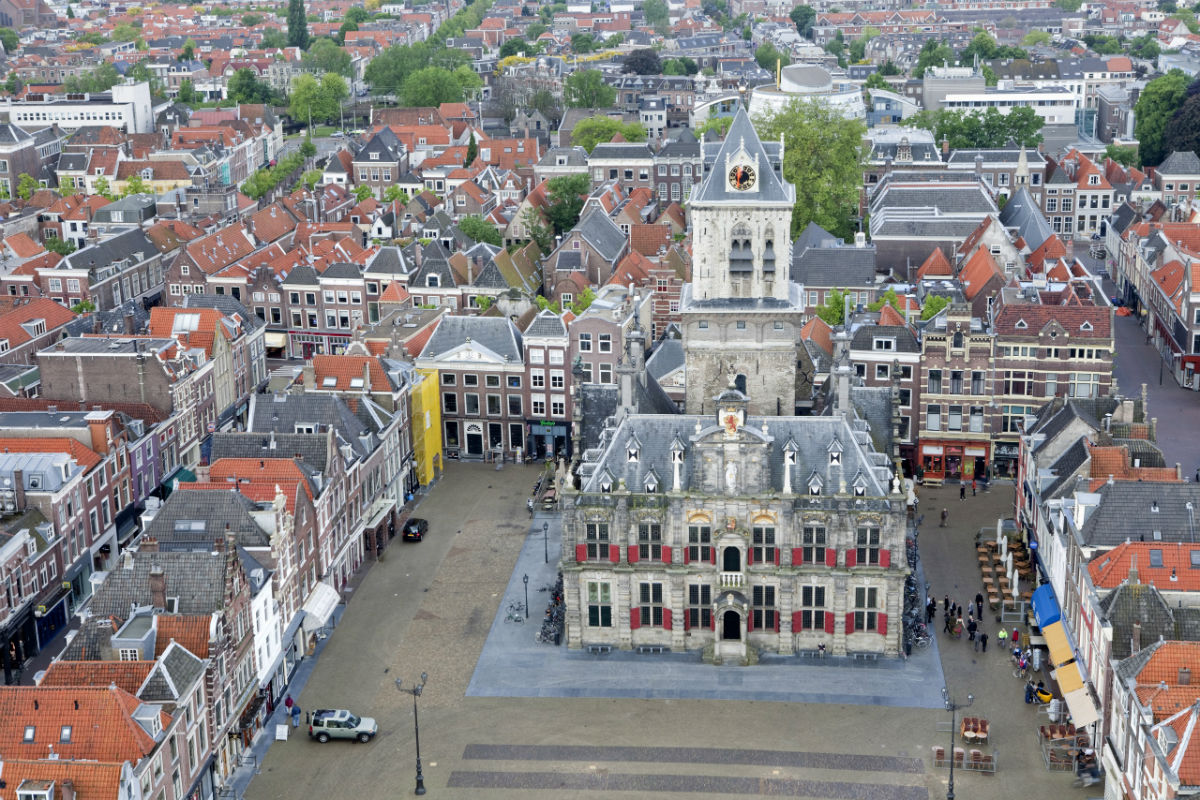 Delft is a medium-sized city with a population of 102,230 inhabitants in the west of The Netherlands. In its historic city center monumental architecture, canals and beautiful courtyards can be found. Delft is a good alternative, from the bustling crowds of Amsterdam, offering an equally interesting insight into the cultural wealth of old 'Holland' on a more intimate scale. It is easy to find your way around as everything is close together. You'll find plenty of trendy café's, restaurants and unique and quirky shops and galleries. Historic squares and cosy terraces complete the picture of the vibrant student city. It also has a superb recreational area on its doorstep - the Delftse Hout -, which is great for walking and cycling.
Knowledge city
In the 19th century Delft developed as an industrial city. Nowadays it presents itself as a 'knowledge city', with Delft University of Technology (TU Delft) and education and research institutes such as IHE Delft and Deltares. Above all Delft is well-known for Delft Blue earthenware, the House of Orange and Johannes Vermeer, but also for Technology, Creativity and Innovation.
Culture
Delft is bursting with activity from spring right through to autumn, including music festivals and street theatre. Such as Westerpop music festival, the International Festival of Technology, the canal concerts, the art and antiques fair and exhibitions in the DOK library.
Leidschendam-Voorburg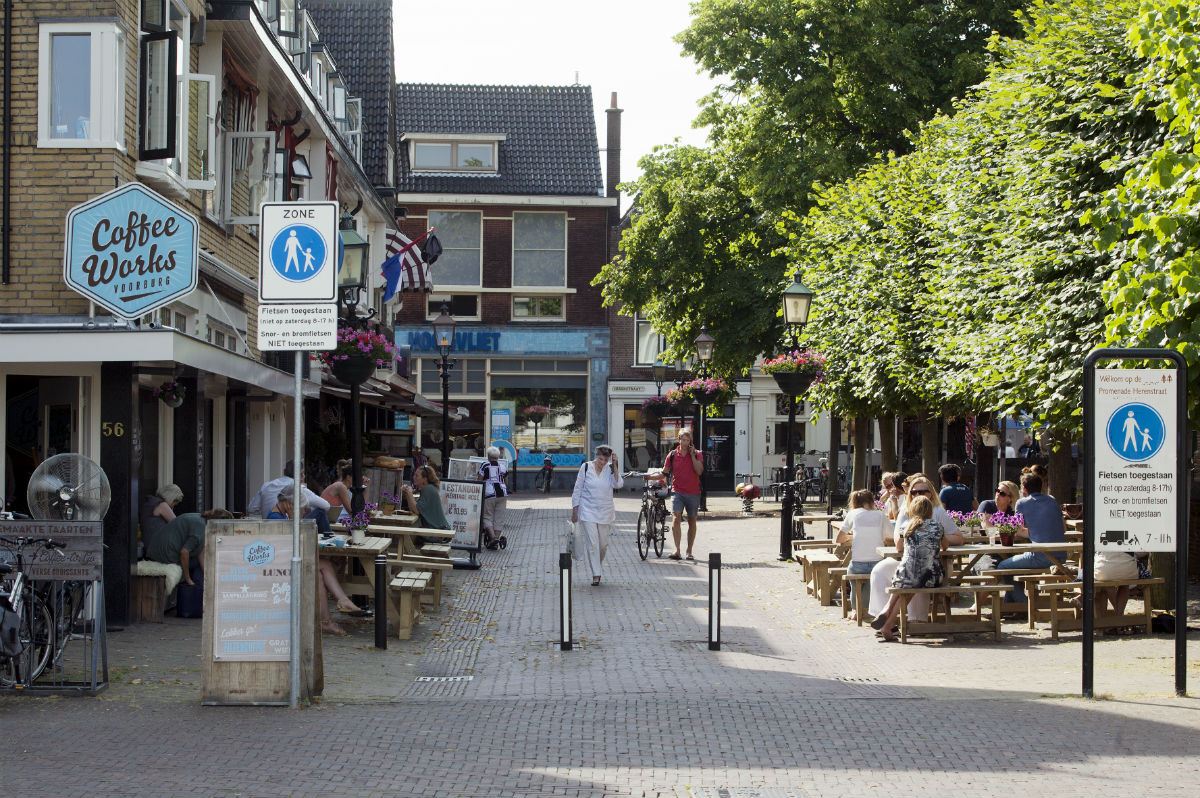 After a day of hard working coming home in a beautiful green town, with lovely ambiance and classic urbanism? That is what Leidschendam-Voorburg has to offer when living in this beautiful historic municipality. It's only a stone's throw away from The Hague city centre and the beach in Scheveningen. Leidschendam-Voorburg have many cafes, restaurants, (food-)festivals and other events during the year where you can meet up with local citizens.
Leidschendam-Voorburg is a quiet and very family-friendly town for internationals. All facilities are available, such as international childcare, green areas and many parks with playgrounds and open area athletic fields. The International and British School are within a small distance.
A place to live
Voorburg is a historic town and has lovely pre-war houses. Local real estate agencies are specialized in housing expats and attending to all other local services and places. The many green parks are great for a work-out or for some family-time. The city has a lot of culture to offer: two museums, artworks and Roman history. And to meet the Dutch image, you will find 5 windmills in Leidschendam-Voorburg.
Leidschendam-Voorburg is great if you want to be away from busy city life. Canal 'The Vliet' running from Leiden through Voorschoten, Leidschendam-Voorburg and Rijswijk to Delft is a beautiful place to discover the area by boat or for relaxing. Near the old locks – called 'de Sluisjes' - in Leidschendam, you will find a lot of restaurants where you can sit at the waterside and enjoy watching boats arriving and leaving. Leidschendam-Voorburg has many cycling routes which show you the surroundings of a greater area.
In 2020 you will find the biggest shopping mall of The Netherlands in Leidschendam: the Mall of The Netherlands. All the facilities needed for a pleasant stay are located in this Mall: 230 shops on 117.000 sqm, restaurants, bars, a cinema, a fresh market and much more. Other shopping areas for groceries and local (clothing) shops are Koningin Julianabaan and Huygenskwartier in Voorburg and Damcentrum in Leidschendam.
Parking & transportation
Parking in Leidschendam-Voorburg is free of charge at most places. The town is easily accessible by public transport. The central train station ensures you make your way fast into The Hague, Leiden, Delft and Zoetermeer. The Randstad Rail brings you from Zoetermeer to Rotterdam. Travelling by bike is also a very good way of getting from A to B. Moreover, Rotterdam-The Hague Airport (RTM) is only 20 minute drive by car.
Wassenaar
As one of the greenest villages in the Randstad area, Wassenaar is a great place to live. It has many recreation facilities, sports associations and numerous possibilities to go out. Also, there are plenty of opportunities to explore arts and culture and enjoy the lively shopping center. The municipality is home to quality education, for primary and secondary education alike. No wonder it is one of the most popular places to live in the Netherlands amongst internationals.
Wassenaar is an international-friendly village, providing them with everything they need. A lot of Brits and Americans have found their home here. Their presence shows through all of the British and American facilities located in Wassenaar, such as the British/American supermarket, the American Embassy, American School of The Hague school and the American church. The British school is located nearby in Leidschenveen.
But not only Brits and Americans can feel at home in Wassenaar, there is something for everyone's liking. The Langstraat - the sociable center of the village- is a beautiful shopping street where you can find various shops and boutiques. Or grab a bite at one of the restaurants there. Also, Wassenaar is home to various activity associations and clubs. Hobbies, sports, carnaval, drama and allotment garden associations and clubs: you name it, Wassenaar has it!